Explore Engineering Showcase 2023
25 Apr 2023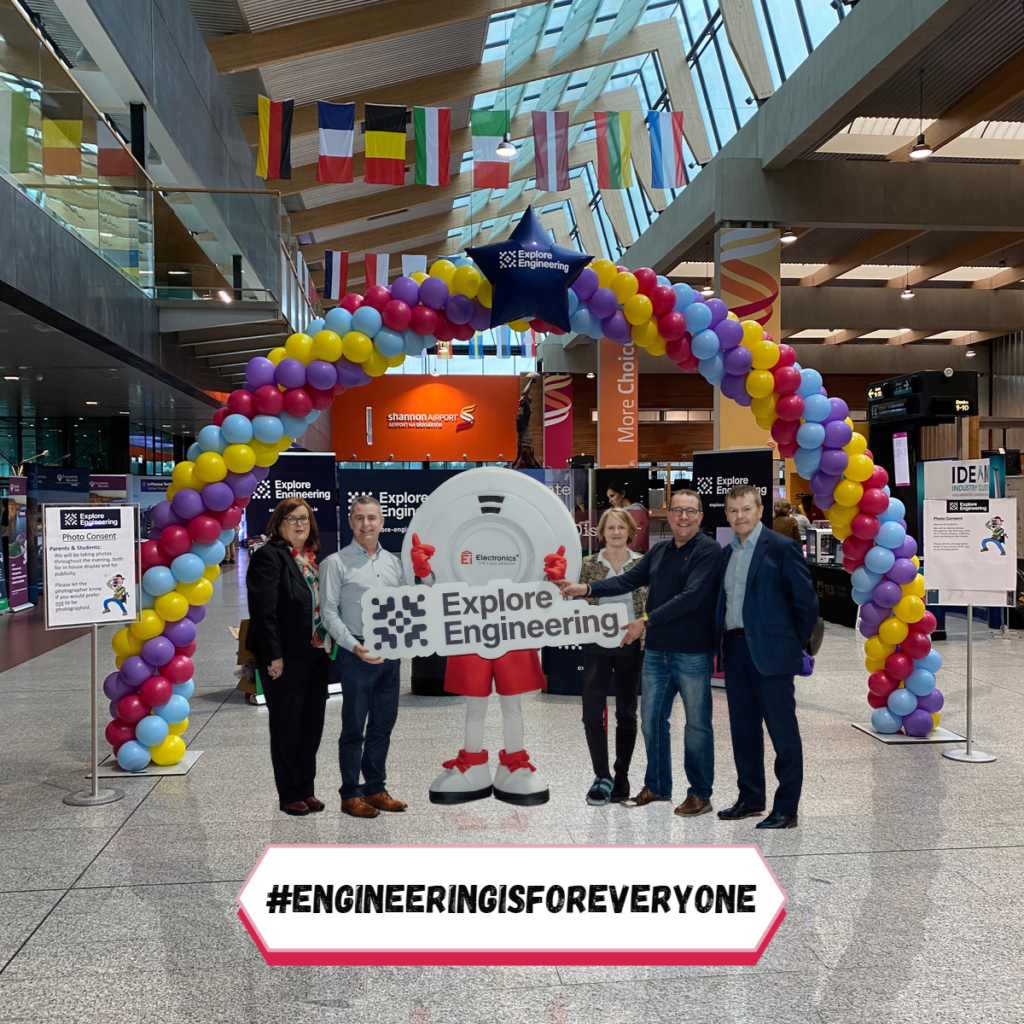 The world of engineering is a fascinating and diverse industry that encompasses many different disciplines, from aerospace engineering to biomedical engineering. However, for young people who are just starting to explore career options, it can be difficult to understand what engineers do and how they do it. This is why the recent Explore Engineering Showcase was such a valuable event for those looking to learn more about this exciting industry.
The Explore Engineering Showcase, which was held in Shannon Airport and had over 1,700 attendees, provided a unique opportunity for young people to interact with industry leaders in the engineering field. The goal of the event was to make more young people consider a career in engineering, while also allowing them to interact with people working in the industry. The showcase featured a variety of booths with representatives standing by to ask any questions to.
One of the key features of the event was the opportunity to chat with industry leaders and professionals. Attendees could ask questions about what engineers do on a day-to-day basis, the skills required to be successful in the industry, and what kind of jobs are available in engineering. The ability to interact with engineers who have years of experience in the industry was an invaluable opportunity for young people who are just starting to explore career options.
Some of the exhibitors at the showcase brought some of their machines and products to the event which allowed attendees to see them in action or in some cases even hold the products to get a better understanding of who they are and what they do.
Perhaps one of the most important outcomes of the engineering showcase was the way it helped to demystify the engineering field. Many young people may be intimidated by the idea of pursuing a career in engineering, thinking it is only for those who are highly skilled in math and science. However, the event showcased the diverse range of skills required in engineering, including problem-solving, critical thinking, creativity, and teamwork.
Overall, the engineering showcase was a great success, providing young people with a unique opportunity to explore the world of engineering and connect with industry leaders. The event not only helped to inspire the next generation of engineers but also helped to break down the barriers that may prevent young people from pursuing a career in this exciting and rewarding industry. With more events like this in the future, we can hope to see even more young people considering a career in engineering and helping to shape the future of our world.